1. Tell us about your first SES conference experience. When was it and what did you take away from it?
Jason Wells, CEO ContactPoint, Twitter,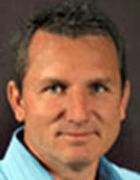 My first time speaking at an SES conference was at SES New York earlier this year, just before we launched LogMyCalls. And honestly, my first impression was that this is a very, very sharp, intelligent and cutting edge crowd. It was invigorating to be with a group of people that are simply trying to optimize their SEM, SEO, and mobile marketing.
I attended a number of sessions at SES New York (in addition to my own) and then again at SES Toronto. The speakers are top-notch and the information is very useful.
If you've never been to an SES show, you should definitely come to San Francisco.
John Rampton, Founder Blogging.org, Twitter,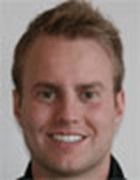 This is actually my first every SES conference. I have been to several other industry conferences but this is my first SES conference.
Erick Mott, Blogger, Creatorbase.com, Twitter,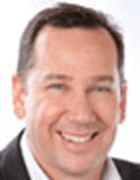 My first SES was in San Jose in the early to mid 2000s. I can't remember the exact date but do remember thinking how critical search was for online/digital success then and going forward. There were exceptional speakers who were experts and I recall taking away some "TO- DOs" for the team I was working with at the time. I also met David Weinberger, co-author of the Cluetrain Manifesto book, during the event and we had a drink after one of the session. It was the book's launch from that event, if I recall correctly. Both that SES event and book were instrumental in my thinking and work going forward.
Adaline Lau, Editor, ClickZ Asia, Twitter,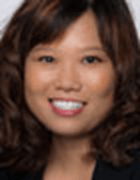 First SES Conference experience was at SES SF 2010. It was massive – there were so many sessions I wanted to attend but only one of me. I met many knowledgeable and smart people at the conference and took away tips and advice that proved to be helpful when I return to Asia – Hong Kong.
Greg Jarboe, President & Co-founder, SEO-PR, Twitter,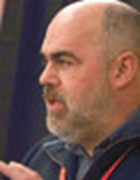 My first SES conference was Search Engine Strategies Spring 2002 in Boston. Back then, the event featured speakers from 14 crawler-based and human-powered search engines: About, AltaVista, AOL, Ask Jeeves/Teoma, FAST/AllTheWeb, FindWhat, Google, Inktomi, LookSmart, Lycos, MSN, Netscape/The Open Directory, Overture (GoTo), and Yahoo. There were sessions about "Understanding Paid Inclusion" and "Cloaking & Doorways." And I interviewed the keynote speaker, Aaron Schatz, for my first Search Engine Watch article, "You Can Observe A Lot by Watching the Lycos 50." What I initially took away is ancient history. This industry has changed so dramatically that 90 percent of what I learned a decade ago is now obsolete. But more than a dozen of the people that I met at my first SES conference have become friends and colleagues. That's why I have attended SES conferences each and every year since then to (1) keep up-to-date with industry trends, (2) see new products and services, and (3) maintain and build relationships. These are the long-term take-aways that are still relevant.